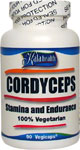 Cordyceps
90 Vegicaps
Item #0400900-AU
| | |
| --- | --- |
| # Bottles | Price Per Bottle |
| 1-5 | A$37.50/bottle |
| 6+ | A$33.75/bottle |
WHAT IS CORDYCEPS?
Cordyceps (Cordyceps sinensis) is known as a powerful tonic which gives the body increased vitality and energy and has significant additional benefits. Cordyceps enhances blood flow and lowers cholesterol (Georges Halpern, MD, Ph.D. in: "Cordyceps, China's Healing Mushroom", 1999. Avery Publishing Group, New York"). In a study in which 9 hospitals participated with a total of 273 patients, a two months daily treatment with three grams Cordyceps (the equivalent of four capsules) lowered total cholesterol by 17%. Beneficial cholesterol (HDL) was elevated by 27%, while triglyceride concentration was lowered by 9% on average. Cordyceps is known as a totally safe nutraceutical supplement. A 7-day exposure to 80 g/kg Cordyceps did not result in any negative effects in a recent laboratory study.
CLICK HERE for a summary of scientific studies conducted with Cordyceps
Cordyceps increases vitality and stamina by:
| | |
| --- | --- |
| • | Improving the cellular energy production; |
| • | Enhancing the utilization of oxygen in the body; |
| • | Increasing blood circulation, making oxygen and nutrients more rapidly available to all parts of the body. |

For Prices or to Order, Please Click Below:

OTHER BENEFITS OF CORDYCEPS
In Traditional Chinese Medicine, Cordyceps has long been used as an aphrodisiac. Recent research in China and Japan has shown a 64% success rate among men suffering from sexual dysfunction, vs. 24% in the placebo group;
Cordyceps stimulates the immune system. Research (Georges Halpern, MD, Ph.D. in: Cordyceps, China's Healing Mushroom. 1999. Avery Publishing Group, New York") shows that the greater the amount of Cordyceps taken, the more one can fight off bacterial and viral diseases;
Cordyceps enhances the natural anti-oxidant systems in the body.
KALA HEALTH CORDYCEPS
is available in bottles containing
90 Vegicaps®
Supplement Facts

Serving Size: 3 Vegicaps®
Servings Per Container: 30
Amount Per 3 Vegicaps®

% Daily Value

Cordyceps (as Cordyceps sinensis mycelium)
2.22 g
Daily value not established
Other ingredients:
Hydroxypropylmethylcellulose (the material Vegicapsules are made from)
Recommended Use:
As a dietary supplement for adults, for promoting general health, take four Vegicaps® per day or as directed by your health care provider.

HISTORY OF CORDYCEPS
More than 1500 years ago in the Himalayan Mountains of Tibet, the lush meadows close to the snow line were covered with many flowering plants and grasses. The local herdsmen who liked this area for herding, gradually noticed that when their cattle and sheep chewed a particular grass, they became very strong. Even old yaks showed signs of being younger, and had increased natural vigor. Little did they suspect that this "grass" actually was a parasitic fungus which invades the body of caterpillars and eats the soft tissue. The "grass" part is the fruiting body of this mushroom. It is called Cordyceps sinensis.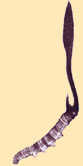 Was it possible that small grass contained some mysterious ingredient? Some traditional Chinese doctors started to gather them as medication for their patients. To their surprise, the grasses did wonders for several diseases for which they did not previously have any cure. And so the medicinal powers of Cordyceps sinensis were discovered. Its mysterious health effects were passed from one generation to another.
More than 1000 years later, in the Ming Dynasty, the emperor's court physicians studied the Cordyceps formula, and using their own experience and wisdom, improved on their usage. Cordyceps then became a respected TMC (Traditional Chinese Medicine) drug but was available only for the Imperial Palace. The common people had no authorization to use Cordyceps. The Chinese named it Dong Chong Yia Cao, or "winter-worm, summer grass".
KALA HEALTH CORDYCEPS:
KALA Health's Cordyceps mycelium is obtained from Fungi Perfecti, an organically certified grower in the Pacific Northwest. Our Cordyceps is guaranteed free of heavy metals, pesticides, fungi and bacteria. Each batch is analyzed by an independent laboratory, and standardized to guarantee its quality and strength.

Cordyceps is completely safe even at very high dosages. Good therapeutic results have been achieved with one capsules per day. However, best results are achieved with a daily dosage of three to five capsules. KALA Health's Cordyceps is Kosher Certified and guaranteed vegetarian. It contains no yeast, sugar, starch, artificial flavor, color or added preservatives. Guaranteed pesticide and heavy metal free.